6 Reasons to Exercise Caution in the Pumpkin Patch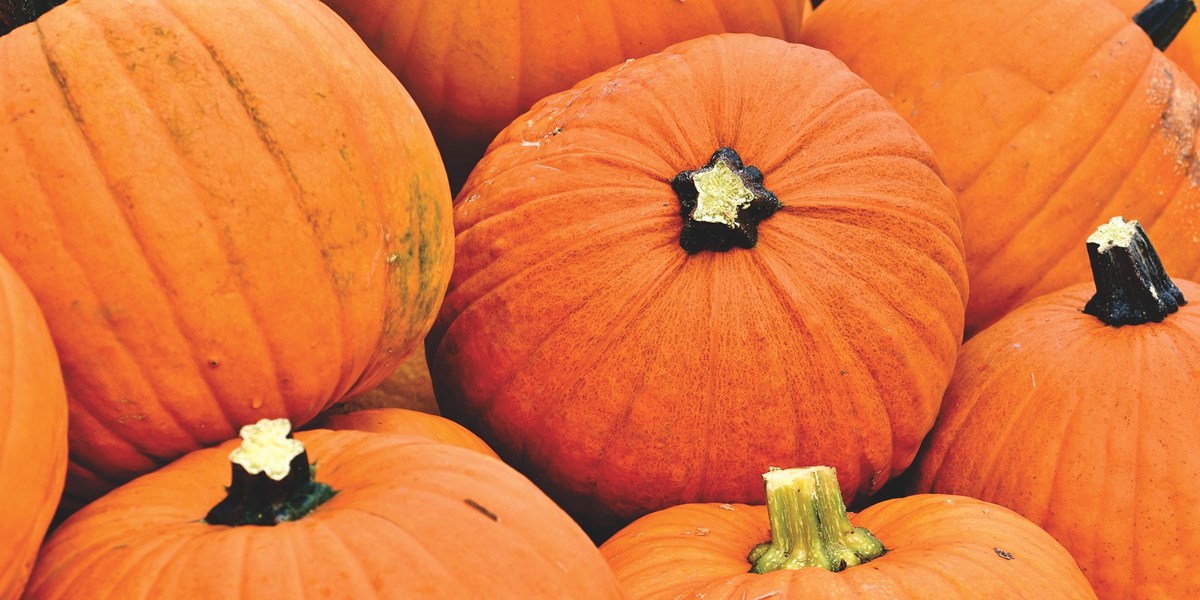 It's autumn and in addition to consuming pumpkin spice everything, RMA Long Island IVF patients are preparing to make the most of the fairs, festivals, and daily fun at farms all over Long Island.
Fall on Long Island and the annual pilgrimage to the East End is more than just a trek for this year's jack-o'-lantern or a bushel of apples. Farmers are serious business folks attempting to woo pumpkin pickers with other enticements like corn mazes, hayrides, live music, apple-picking, fresh pies, roasted corn, homemade lemonade, and more.
Before flocking to your favorite farm for some fresh air and relaxation, here's how to prepare for some potential dangers that may be lurking in the pumpkin patch:
Pumpkin perils: Your quest for the "Great Pumpkin" won't likely be dangerous aside from tripping over a wayward vine or wrenching your back while lifting a mighty orange orb. (So, don't be a blockhead and watch what you're doing out there.)
Ticks: Beware of ticks especially when venturing into areas with taller grasses like pumpkin fields or corn mazes. Long Island is a haven for deer ticks, Lone Star ticks, and others which can carry Lyme and other potentially serious diseases. Treating infertility is challenging enough on its own. Consider a safe but effective repellent.
Roasted corn: Is there a bigger draw for those heading to the farm? Freshly picked then roasted in its husk, dripping in melted butter, fresh corn is hard to resist. But corn is often genetically modified and/or heavily sprayed with pesticides. If you are trying to maintain an organic diet, you might want to ask some questions about how the corn was grown, particularly if you are not on an organic farm.
Hay bales: Hay bales are another potential problem. Along with corn stalks, hay bales are popular for fall decorating. These rectangular, straw-like cubes are piled up everywhere for sale and are also opened up and strewn all over hayride tractors and the farm grounds. But hay bales, especially if stored outdoors where they could get wet--or stored indoors after having gotten wet-- can become contaminated with mold, according to Equine Journal.com. Ticks can also hide in them as well. Inspect your Hay bales carefully, especially if you intend to pull them apart to stuff your homemade scarecrows.
Bees: Be mindful of bees--especially around sunflowers, mums and other fall flowers on sale. They are also a problem around fruits and baked good--like pies on display for sale. Epi-pens for those with known bee-sting allergies is a must. Others might ask their doctors if bringing along an OTC antihistamine (just in case of an emergency) is recommended.
Pesticides: Apple-picking is so much fun that it can be very tempting to bite into a freshly-picked apple right off the tree – – especially when no one is watching. But apples from non-organic farms are generally sprayed with pesticides. Always wash fruit thoroughly before eating to remove or reduce as much dirt and pesticide residue as possible.
Except for perhaps ruining your roasted corn experience, these tips should help to keep everyone safer on the farms this fall. For informational purposes only, here's a list of many of the 2019 U-pick Long Island farms for convenience sake. (Be sure to call the farm directly before heading out to verify hours and crops available.)
What's your favorite Long Island farm?