RMA of New York – Long Island Over the Years
1988

Established in 1988 as Long Island IVF, our fertility center was founded on a commitment to deliver patient-centric care and advancing fertility treatments without having to leave Long Island.

1989

In 1989, Long Island IVF's team of physicians and clinicians achieve the first IVF birth on Long Island.

1989

In the same year, 1989, Long Island IVF achieves the first cryopreservation birth on Long Island.

1994

Another historic moment was achieved in 1994 when the team at Long Island IVF achieved the first donor egg birth on Long Island.

2012

In 2012, Long Island IVF merges with East Coast Fertility, becoming the largest Fertility provider in the New York Metropolitan Area.

2019

In 2019, RMA of New York continues to grow, establishing a partnership with Long Island IVF.

2023

RMA of New York – Long Island marks 35 years of service to Long Islanders and the NY Metropolitan Area.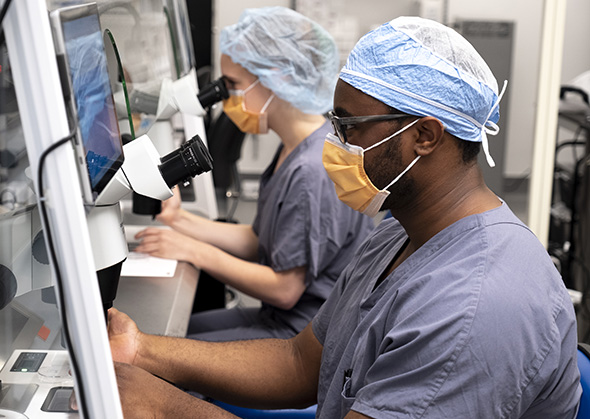 At The Forefront of Innovation For Over Three Decades
We're proud that the first IVF birth on Long Island was achieved by our team of physicians and clinicians over 30 years ago. We recognize the significance of this achievement and feel honored to have played a part in creating new possibilities. We continued to break barriers in fertility care by achieving the first birth from a cryopreserved embryo, as well as the first birth from a donor egg on Long Island. These historic milestones reflect our commitment to advancing fertility treatment and making it accessible to all families.
Today, as one of the highest-rated fertility and reproductive health clinics on Long Island, we remain dedicated to providing compassionate, patient-centric care, backed by proven data and effective technologies. We are experts in reproductive medicine and understand fertility in a way that can best support you to achieve the best possible outcome in your journey to building a family.
World-Renowned Fertility Team
Redefining Patient-Centric Care
Meet the Team
Patient Testimonial

Everything changed when we went to RMA Long Island IVF. It was the best decision we could have ever made. Dr. McAvey was caring and understanding of our situation... the material provided by RMA of New York – Long Island on loans, treatment, medication packages was exceptional. We felt well prepared and at ease going into the procedure. I can not thank RMA of New York – Long Island and all the staff there enough for how welcoming and friendly they were.

—

Anonymous

Patient Testimonial

I cannot say enough good things. The practice is such a well-oiled machine. Everyone is polite, always smiling, and more than willing to help. I never once felt rushed or that I was not a priority as a patient.

—

Anonymous

Patient Testimonial

The staff is amazing. Very helpful and kind. The office is run very well and I'm never left waiting and any time I have called with a question I always get a quick response.

—

Anonymous
Learn More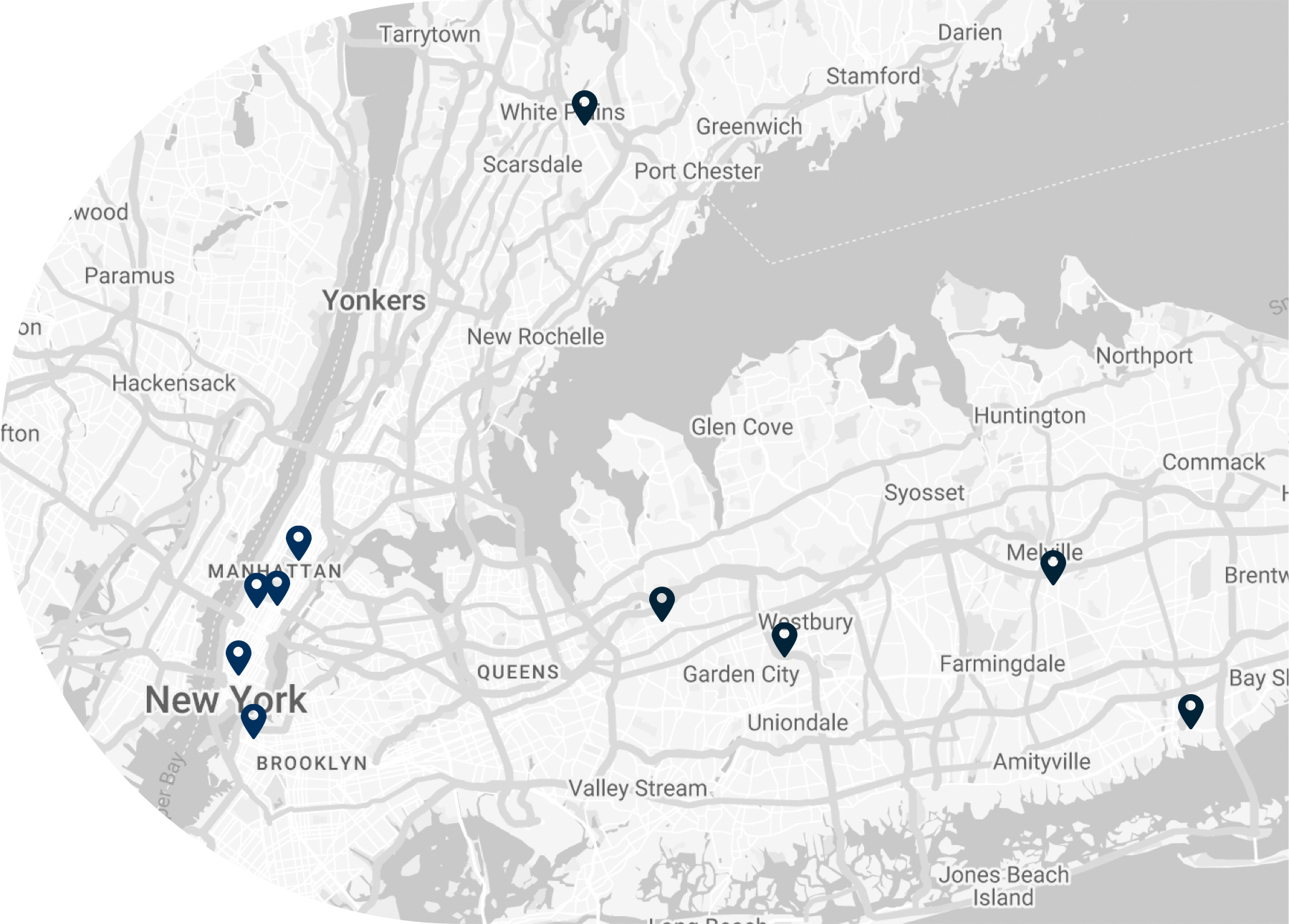 Locations
Our world-renowned team of fertility experts who practice medical excellence, and deliver individualized and compassionate care, have established a proven track record of success in the field of reproductive medicine. . As part of the Long Island community for over three and a half decades, we operate a state-of-the-art IVF Laboratory in Melville, and have grown to six locations throughout Long Island. From Great Neck, to Garden City, Happauge and the Hamptons, RMA of New York - Long Island brings you access to world-class IVF and fertility treatment and care close to home.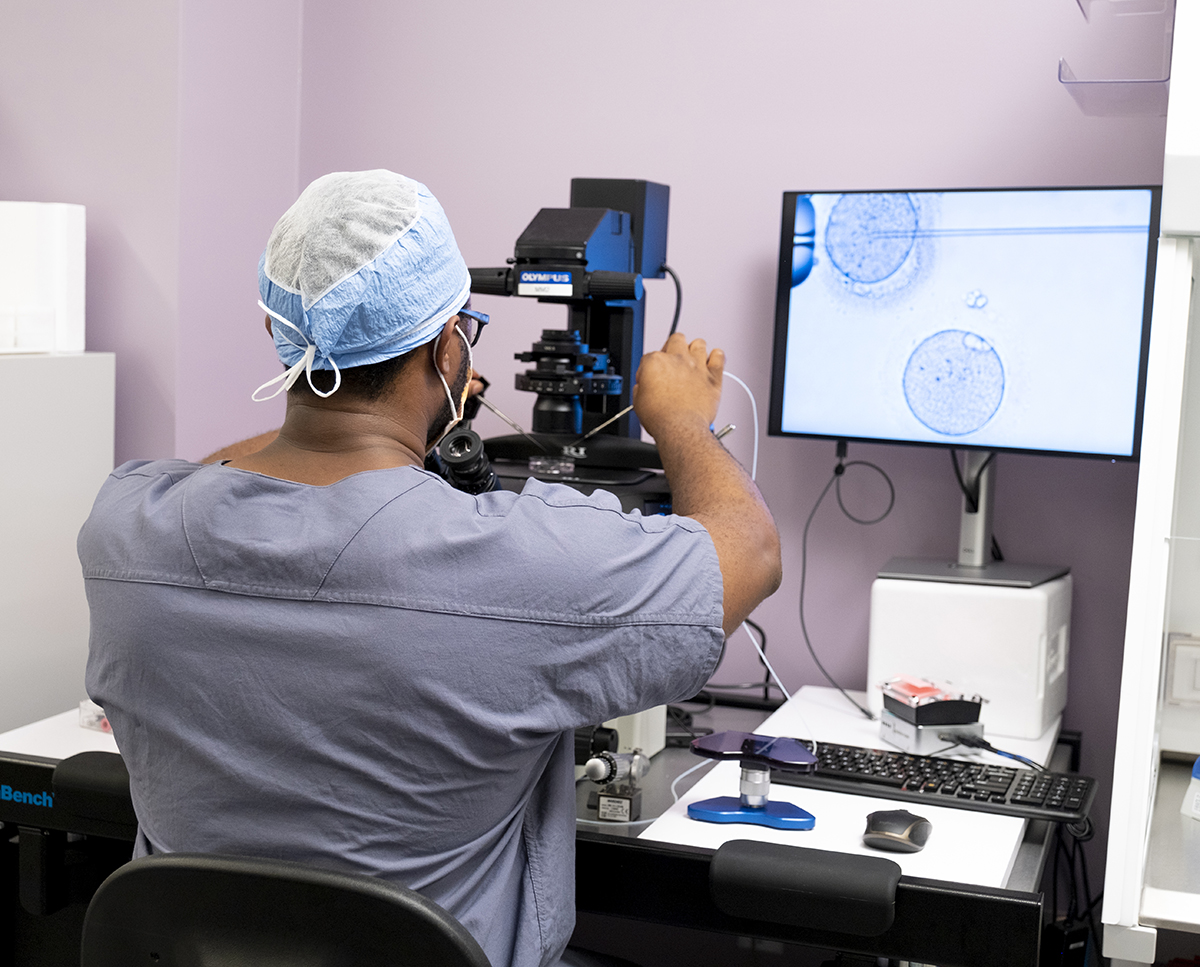 RMA NY – Long Island IVF Laboratory
Concierge treatment and a convenient state-of-the-art IVF laboratory located right in the heart of Long Island.
Get Started
It's never too early to learn about your fertility and reproductive options.
Have questions? We can help.
Patient-centric reproductive medicine is our specialty, and we look forward to answering any questions you may have.