RMA: New York's Leading Fertility Center
Recognized as the New York area's leading fertility clinic, RMA of New York has helped set the global standard for reproductive medicine. Learn more about each of our locations, where we make our world-class care accessible to local and international patients.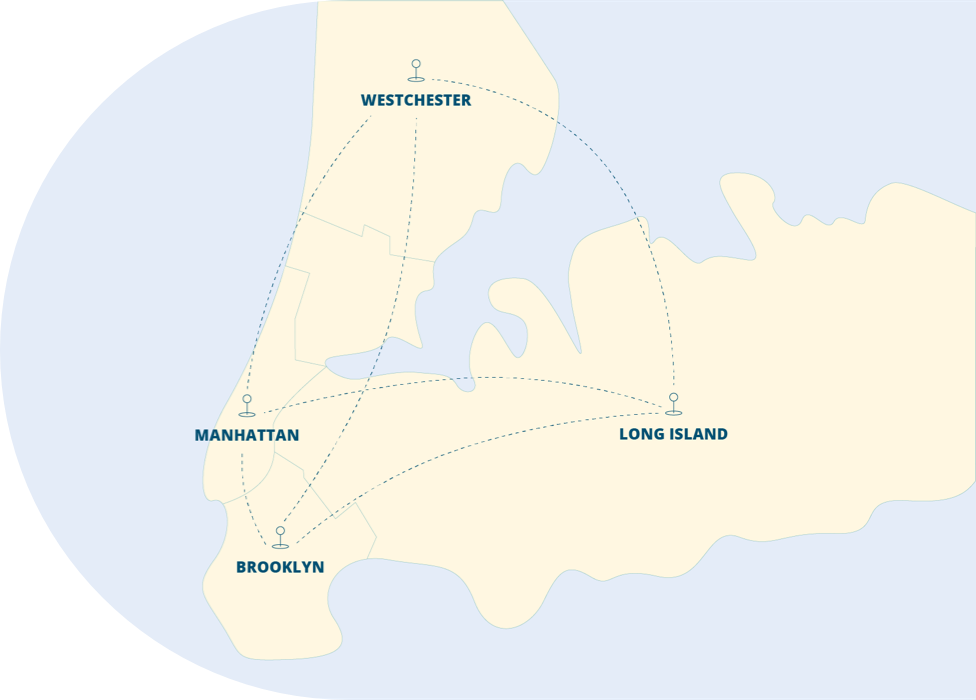 Local Care Throughout New York
RMA of New York has additional locations situated throughout Manhattan, Brooklyn, and Westchester. You can pick the location that is most convenient for you.
Get Started
It's never too early to learn about your fertility and reproductive options.
Have questions? We can help.
Patient-centric reproductive medicine is our specialty, and we look forward to answering any questions you may have.