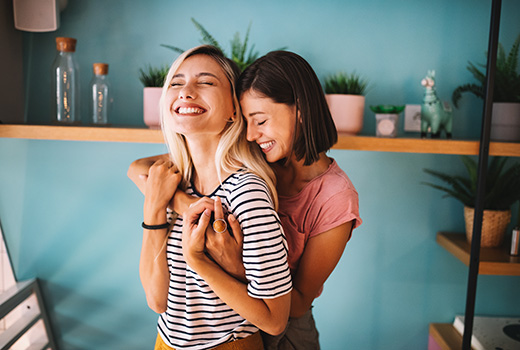 The first step in your family-building journey with RMA of New York – Long Island is to schedule a baseline fertility evaluation and consultation with one of our reproductive endocrinologists. The assessment will help rule out any potential medical issues that could impact your fertility or pregnancy, and the consultation will allow you and your physician to develop a treatment plan to best suit your needs. Our team can provide recommendations for licensed donor sperm banks where donor sperm vials can be ordered. Our team will work with your chosen sperm bank to have vials shipped to our office and stored for use in intrauterine insemination (IUI) and/or in vitro fertilization (IVF) treatment.
Fertility Care for LGBTQ+ Women & Lesbian Couples
For lesbian couples and egg-producing individuals, the primary treatment options we offer are intrauterine insemination (IUI), in vitro fertilization (IVF), and reciprocal IVF.
Intrauterine insemination (IUI)
IUI is often the primary method of conception for individuals who are not experiencing fertility challenges. During ovulation, donor sperm is thawed and "washed" and placed directly into the uterus. With IUI, you have the option of choosing a natural cycle without medications or a medicated cycle in which medications, such as Clomid, are used to induce or augment ovulation.
In Vitro Fertilization (IVF)
In IVF, the patient whose eggs are being used to create the baby will receive hormonal injections, bloodwork, and ultrasound monitoring over a period of time to produce multiple eggs. When a number of eggs have matured, the eggs are retrieved by the reproductive endocrinologist and combined with the donor sperm in our IVF laboratory by one of our highly-trained embryologists. A healthy embryo will be transferred back into the patient's uterus for implantation and pregnancy.
Reciprocal IVF
Reciprocal IVF is an exciting process that allows both female partners to be involved in the conception of their baby. In reciprocal IVF, the eggs from one partner are fertilized with donor sperm, and the resulting embryo(s) are transferred to the other partner's uterus who will then carry the pregnancy and give birth. This makes it possible for one partner to be the genetic parent and for the other partner to carry the baby.
Fertility Preservation Options
Egg Freezing
Egg freezing is a useful technique for anyone who wishes to preserve their genetic material for the future.
Embryo Freezing
The same technology that's responsible for egg freezing also makes it possible to cryopreserve embryos for future use. This is often utilized by individuals and couples who end up with extra embryos after undergoing a round of IVF.
World-Renowned Fertility Team
Redefining Patient-Centric Care
Meet the Team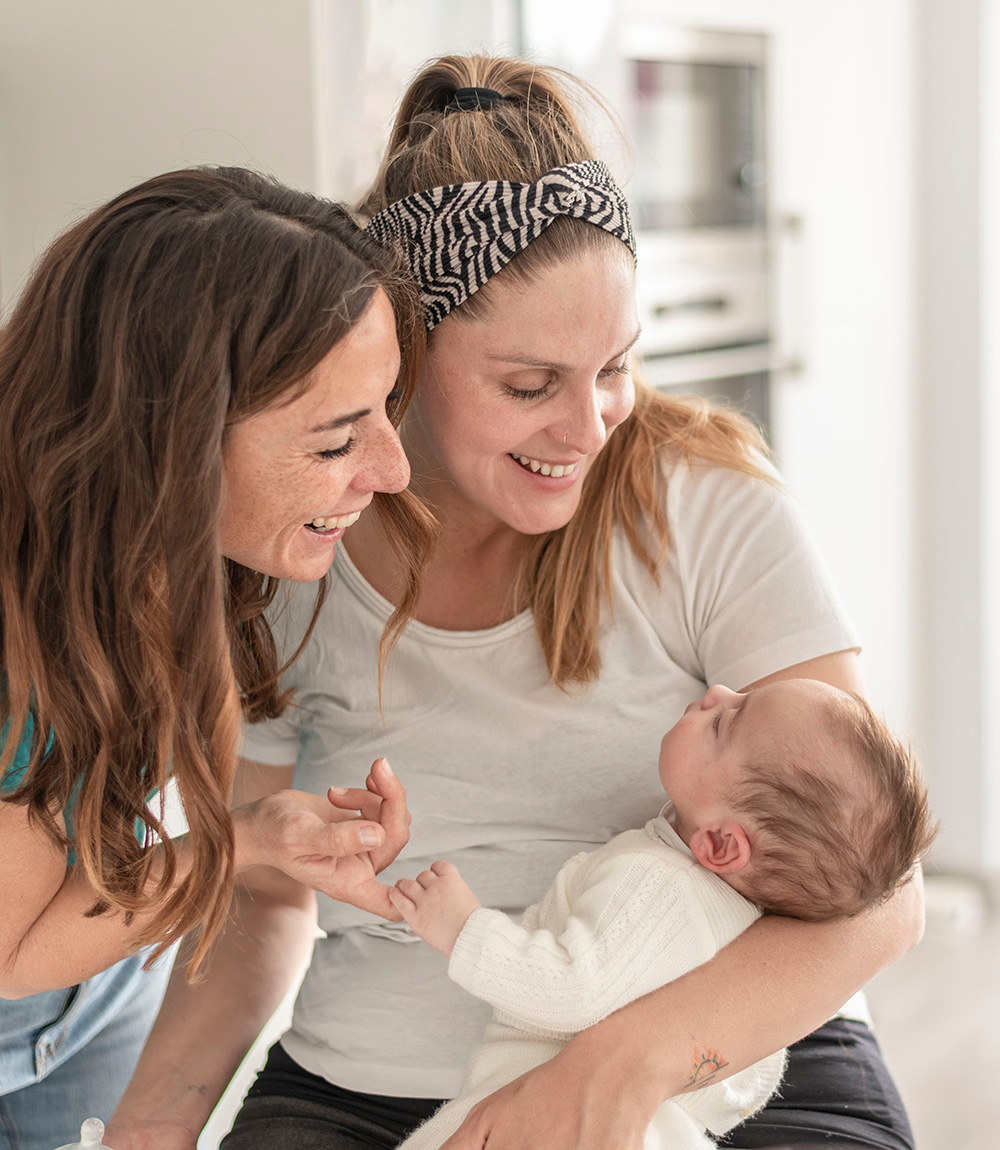 Why RMA of New York – Long Island: Lesbian Family-Building
Since 1988, RMA of New York – Long Island has provided fertility patients throughout Nassau and Suffolk Counties with advanced, high-level fertility care, including lesbian family-building and fertility care services. Our unique approach to infertility care is firmly rooted in creating an individualized experience for each patient, using the safest and most effective technologies available, all with the convenience of being a local, neighborhood practice. When you walk into one of our fertility clinics, you can expect to work with a compassionate team that is dedicated to guiding you along your family-building path.
Visit us at one of our six convenient locations on Long Island, or request a consultation and take the first step toward growing your family.
Get Started
It's never too early to learn about your fertility and reproductive options.
Have questions? We can help.
Patient-centric reproductive medicine is our specialty, and we look forward to answering any questions you may have.