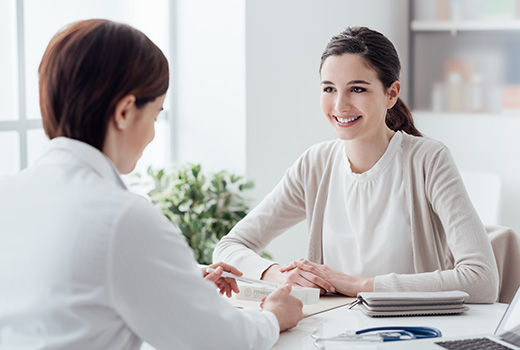 The IUI Process
At the time of ovulation, semen from either a partner or a donor is prepared in a laboratory through a process called sperm washing, resulting in a semen sample containing a highly concentrated solution of motile sperm. Using a thin, plastic catheter passed through the cervix, the sperm are directly transferred high into the uterine cavity. This moves the sperm sample past the potential barrier of the cervical mucus and places a higher concentration of motile sperm much closer to the egg(s). This procedure takes place in the office exam room.
Superovulation Therapy
Superovulation therapy can help increase the chances of conception with IUI by using medication to increase the potential number of mature eggs. During a typical reproductive cycle, only a single mature egg is produced and released by the ovaries. The fertility medications used in superovulation therapy trigger the ovaries and egg follicles to produce multiple mature eggs in a single ovulation cycle, increasing the chances of conception.
Is IUI Right for You?
IUI can be an excellent fertility treatment option for patients who are:
Under the age of 35 and have been trying to conceive for at least one year
Over the age of 35 and have been trying to conceive for at least six months
Diagnosed with male factor infertility
Diagnosed with unexplained infertility
Same-sex female partners using a sperm donor
Single mothers using a sperm donor
Experiencing ovulation issues
Experiencing cervical issues
However, IUI is not always recommended, especially in cases of infertility that are more complicated. Some of the most common scenarios that call for more advanced forms of fertility care include:
Advanced maternal age – the likelihood of conceiving with IUI drops after the age of 35
Blockages or other issues with the fallopian tubes
Diminished ovarian reserve
Severe endometriosis
Severe male factor infertility (e.g. a very low sperm count, very poor sperm motility, etc.)
The fertility doctors at RMA of New York – Long Island are nationally recognized for their ongoing research and case studies performed on ovulation induction. This research has empowered our physicians to help more couples and individuals achieve healthy pregnancies.
World-Renowned Fertility Team
Redefining Patient-Centric Care
Meet the Team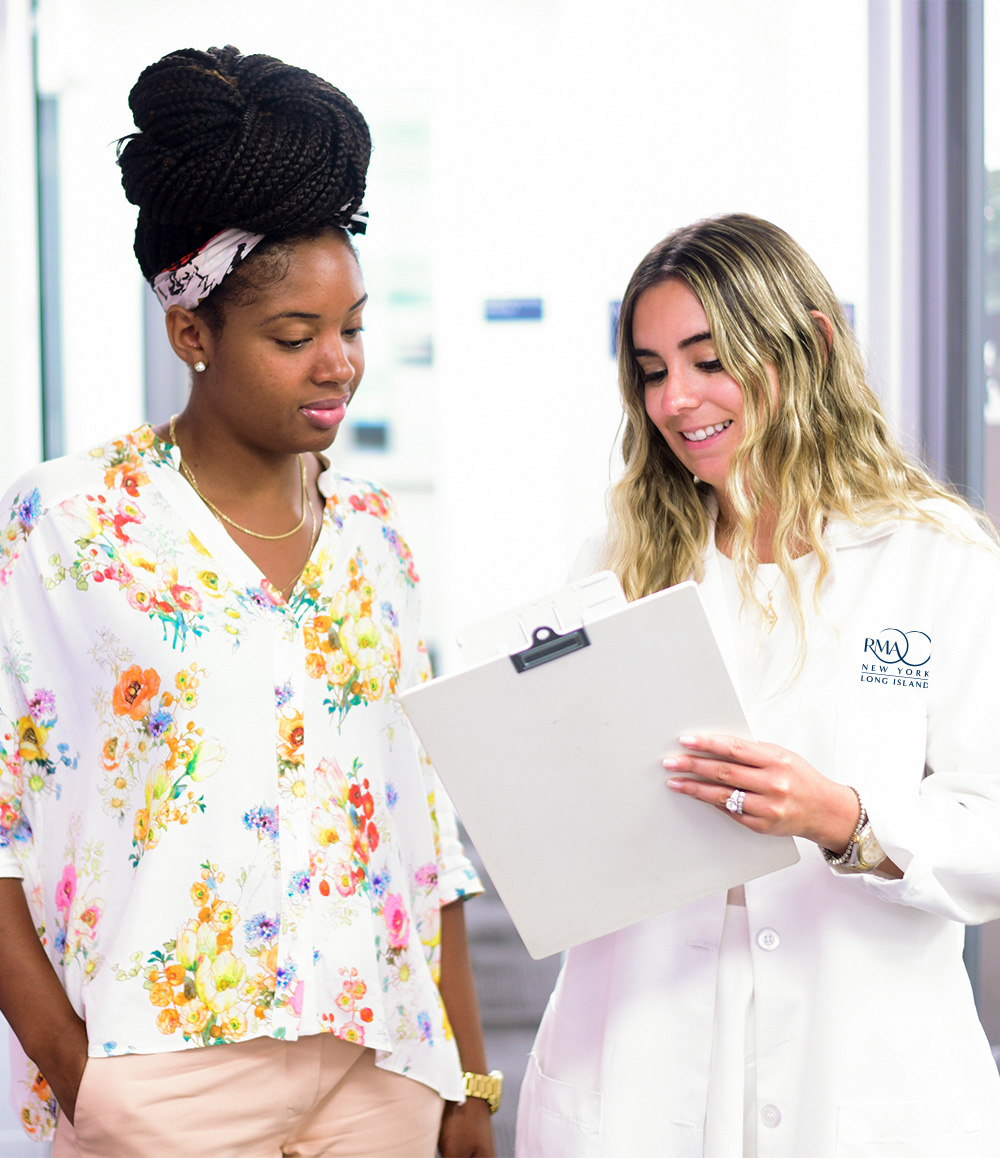 Why RMA of New York – Long Island
Since 1988, RMA of New York Long – Island has provided fertility patients throughout Nassau and Suffolk Counties with advanced, high-level fertility care, including IUI. Our unique approach to infertility care is firmly rooted in creating an individualized experience for each patient, using the safest and most effective technologies available, all with the convenience of being a local, neighborhood practice. When you walk into one of our fertility clinics, you can expect to work with a compassionate team that is dedicated to guiding you along your family-building path.
Visit us at one of our six convenient locations on Long Island, or request a consultation and take the first step toward growing your family.
Get Started
It's never too early to learn about your fertility and reproductive options.
Have questions? We can help.
Patient-centric reproductive medicine is our specialty, and we look forward to answering any questions you may have.