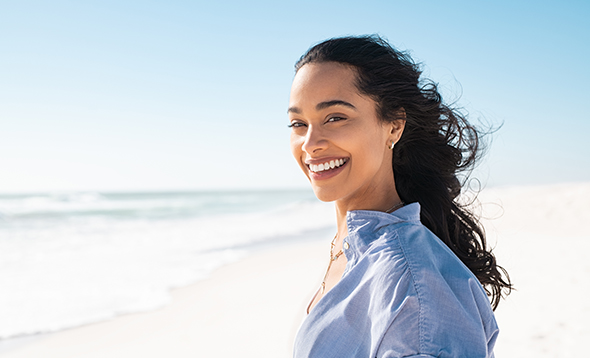 Reasons Egg Freezing May Be for You
Fertility preservation provides the opportunity to delay your decision to have children. There are many reasons for doing so, but some of the most common include:
Personal reasons, such as career, education, finances, relationships, or simply being unsure of whether or not you want to have a child.
A medical condition that can impact your fertility, such as endometriosis, polycystic ovarian syndrome (PCOS), and premature ovarian insufficiency.
The need to receive medical treatments that can potentially harm your fertility, such as radiation or chemotherapy for cancer.
The Egg Freezing Process
Both the egg and embryo freezing processes start much like traditional IVF. Medications are taken to stimulate the ovaries to simultaneously mature multiple eggs that can then be retrieved from the body. The egg freezing process generally takes less than four weeks from start to finish.
1. Fertility Testing & Consultation

First, you will meet with your fertility physician to discuss your medical history and reproductive goals. You will also have a fertility evaluation, including blood work and an ultrasound, to analyze your ovarian reserve and overall function.

2. Ovarian Stimulation

The ovaries are stimulated using hormone injections, which trigger the ovaries to produce multiple eggs in a single ovulation cycle. Injections are self-administered over the course of 9 to 11 days. During this time period, you will come into one of our 6 offices on Long Island for frequent monitoring appointments.

3. Egg Retrieval

Once your eggs have reached the desired level of maturation, an RMA of New York – Long Island doctor will perform the egg retrieval procedure at our full-service location in Melville, NY. The egg retrieval is a short procedure performed under mild anesthesia in order to retrieve your eggs and prepare them for cryopreservation (freezing).

4. Egg Freezing

Eggs are frozen by our highly-trained embryologists using a process called vitrification, which quickly freezes the eggs. The eggs are then stored in our facility in Melville, NY until they're ready to be used.
World-Renowned Fertility Team
Redefining Patient-Centric Care
Meet the Team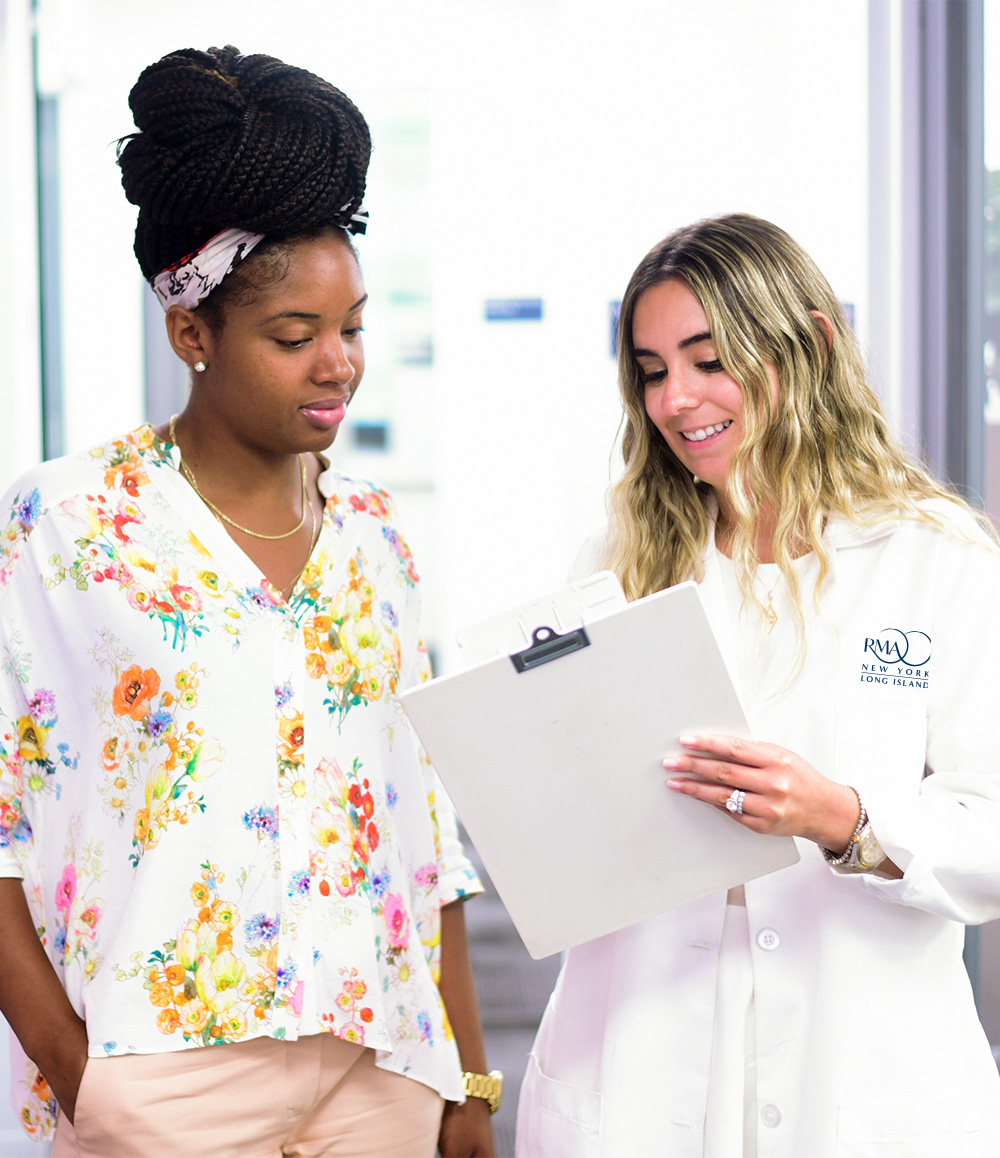 Why RMA of New York – Long Island: Egg Freezing
Since 1988, RMA of New York – Long Island has provided fertility patients throughout Nassau and Suffolk Counties with advanced, high-level fertility care, including egg freezing. Our unique approach to infertility care is firmly rooted in creating an individualized experience for each patient, using the safest and most effective technologies available, all with the convenience of being a local, neighborhood practice. When you walk into one of our fertility clinics, you can expect to work with a compassionate team that is dedicated to guiding you along your family-building path.
Visit us at one of our six convenient locations on Long Island, or request a consultation and take the first step toward growing your family.
Get Started
It's never too early to learn about your fertility and reproductive options.
Have questions? We can help.
Patient-centric reproductive medicine is our specialty, and we look forward to answering any questions you may have.