Founded on Patient-Centered Care
RMA of NY – Long Island has been helping patients achieve their reproductive goals for over 35 years. Since our inception in 1988, Patient-centered care has been at the core of everything we do. We provide personalized support and attention that caters to your individual needs. Our team has hundreds of years of combined clinical expertise in the precision diagnosis and treatment of infertility, as well as fertility preservation for those looking to start a family in the future.
What is the RMA of New York Difference?
Our team of physicians is nationally recognized for their continued advancements and innovations in the field of reproductive medicine. With state-of-the-art technology and techniques, we are able to give you the best chances at pregnancy success. We have made significant advancements in our IVF laboratory, including genetic screening of embryos and improved freezing and thawing processes and technology. This has resulted in a 98% embryo survival rate with vitrification and rewarming. We have seen higher IVF success rates, lower miscarriage rates, and healthier pregnancies and babies. RMA of New York – Long Island, is here in Nassau and Suffolk County, to offer you world-renowned fertility and reproductive care right in your neighborhood. Our experts are here to help you achieve your family-building goals.
World-Renowned Fertility Team
Redefining Patient-Centric Care
Meet the Team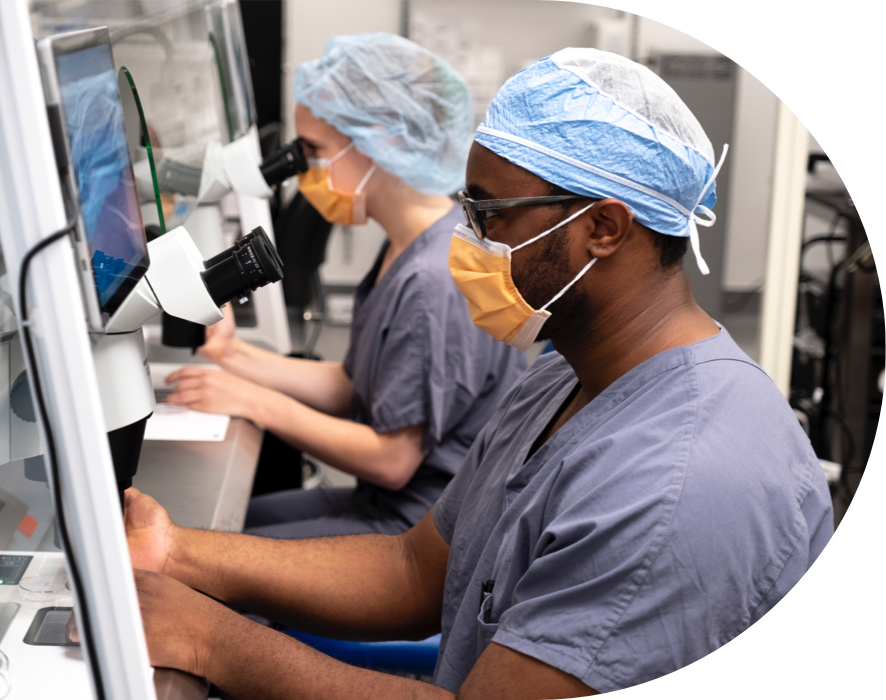 Full-Service IVF Laboratory on Long Island
RMA of NY - Long Island has the unique ability to provide the convenience of completing your entire treatment cycle on-site and on Long Island, without the need to travel to Manhattan or enter a hospital setting. This includes egg retrieval and embryo transfer. The state-of-the-art IVF laboratory of RMA of New York – Long Island, located in Melville, is renowned for its advanced and innovative reproductive technology and top embryologists. Our highly trained and skilled embryologists utilize the most effective and safe practices to achieve exceptional success rates.
Get Started
It's never too early to learn about your fertility and reproductive options.
Have questions? We can help.
Patient-centric reproductive medicine is our specialty, and we look forward to answering any questions you may have.