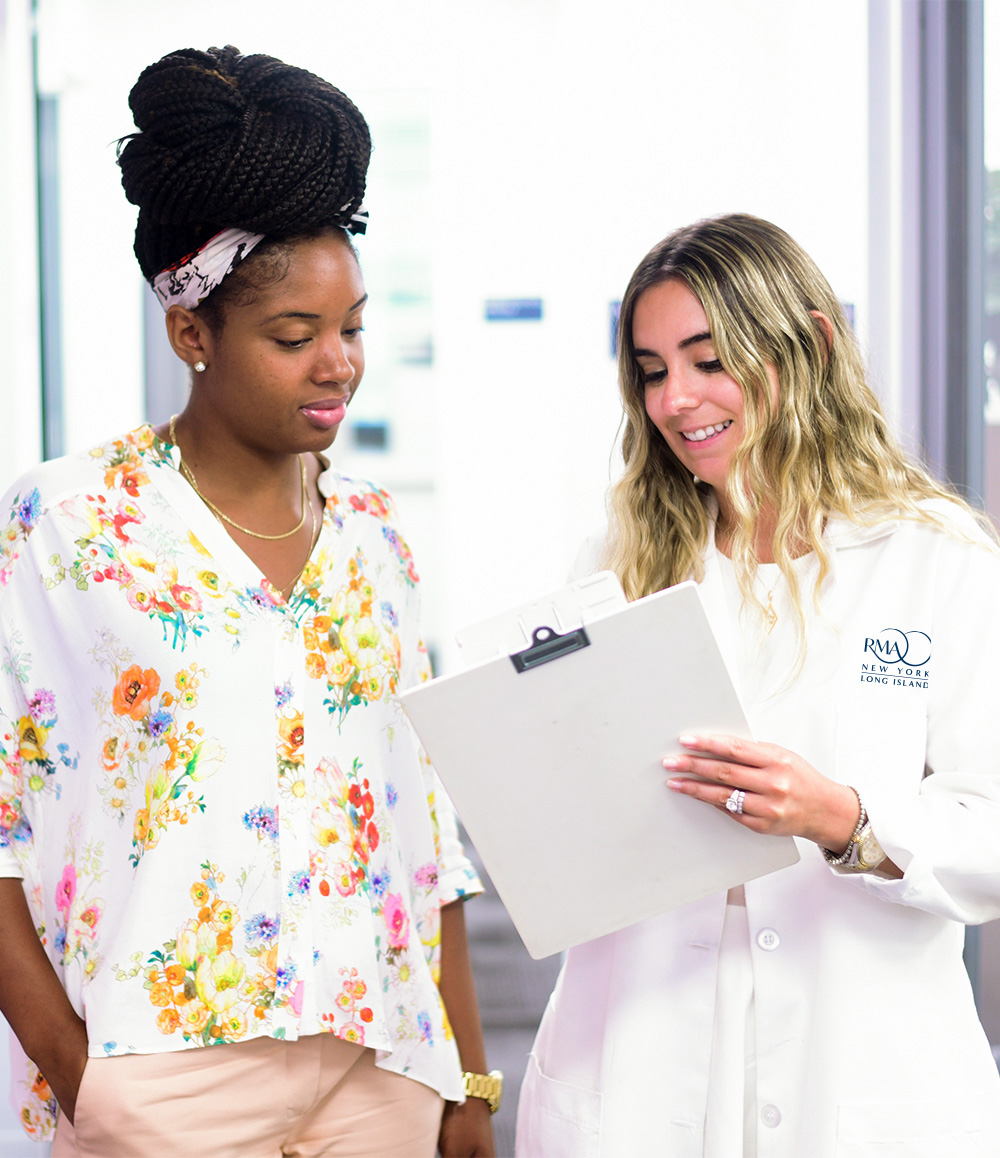 Why RMA of New York – Long Island: Embryo Freezing
Since 1988, RMA of New York – Long Island has provided fertility patients throughout Nassau and Suffolk Counties with advanced, high-level fertility care, including embryo freezing. Our unique approach to infertility care is firmly rooted in creating an individualized experience for each patient, using the safest and most effective technologies available, all with the convenience of being a local, neighborhood practice. When you walk into one of our fertility clinics, you can expect to work with a compassionate team that is dedicated to guiding you along your family-building path.
Visit us at one of our six convenient locations on Long Island, or request a consultation and take the first step toward growing your family.
Get Started
It's never too early to learn about your fertility and reproductive options.
Have questions? We can help.
Patient-centric reproductive medicine is our specialty, and we look forward to answering any questions you may have.