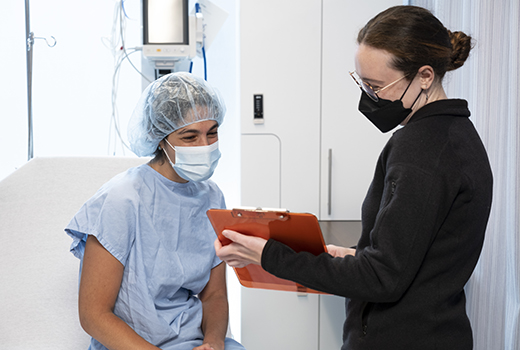 At RMA of New York – Long Island, we take pride in the advanced services we offer our patients throughout Nassau County, Suffolk County, and beyond, including our leading Egg Donation Program and a wide selection of pre-screened egg donors to choose from. Learn more about donor conception as a path to parenthood.
Egg Donation Success Rates
RMA of New York – Long Island is recognized as a leading fertility practice with high success rates that match patient satisfaction year after year. We were responsible for the first birth using a donor egg on Long Island. In addition to achieving high pregnancy success rates, we strive to provide our patients with compassionate care throughout their fertility journey.
Selecting an Egg Donor
Anonymous Egg Donors

Anonymous or unknown egg donors are chosen from our facility's Egg Donation Program. RMA of New York – Long Island selects only the most qualified donors, who go through a meticulous screening process. Although the donor's identity is not revealed to the recipient(s), you will have access to information about the donor via a donor profile, which includes details such as physical characteristics, personality, hobbies, education level, and more.

Known Egg Donors

A known or directed egg donor is typically a close friend or family member of the recipient(s) who agrees to donate their eggs. If a known donor is used, RMA of New York – Long Island will assist with all medical needs to complete the donation process.

Agency Egg Donors

Our facility only works with licensed egg donor agencies in the state of New York. If this type of egg donor is selected, our team will coordinate with your agency of choice.

My Egg Bank

Our facility partners with My Egg Bank which provides recipients with the opportunity to use eggs from pre-screened donors. These eggs have been retrieved and frozen and are immediately available for shipping to our clinic where they will be stored until ready for use.n.
Shared Cycle vs. Non-Shared Cycle
In a non-shared cycle, all of a donor's eggs are donated to a single recipient. In a shared cycle, the donor's eggs can be shared between two recipients. The main benefit of a shared cycle is that it lowers the overall costs for both recipients. If you are interested in learning more about a shared vs. non-shared cycle, please connect with our egg donation team.
About RMA of New York – Long Island's Egg Donors
Our facility carefully screens egg donor candidates to ensure that they are a good fit for a donation cycle. Egg donors are between the ages of 21 and 33, in good health, and are screened for genetic or sexually transmitted diseases. Donors are interviewed and screened by our team so that they are prepared for donation, understand the donation process, and understand their role as a donor. We work with a diverse range of egg donors from many racial and ethnic backgrounds, including:
American Indian / Alaskan Native egg donors
Asian egg donors
Bi-racial / multi-racial egg donors
Black / African American egg donors
Caucasian / White egg donors
Hispanic / Latina egg donors
Indian egg donors
Jewish egg donors
Native Hawaiian / Other Pacific Islander egg donors
The Emotional Aspects of Using Donor Eggs
Using an egg donor can be a difficult reality to adjust to. If you're experiencing any emotional discomfort during the egg donation process, our team can help connect you with resources that can help. Our team has guided countless individuals and couples through the emotional and practical aspects of conception using third-party reproduction.
World-Renowned Fertility Team
Redefining Patient-Centric Care
Meet the Team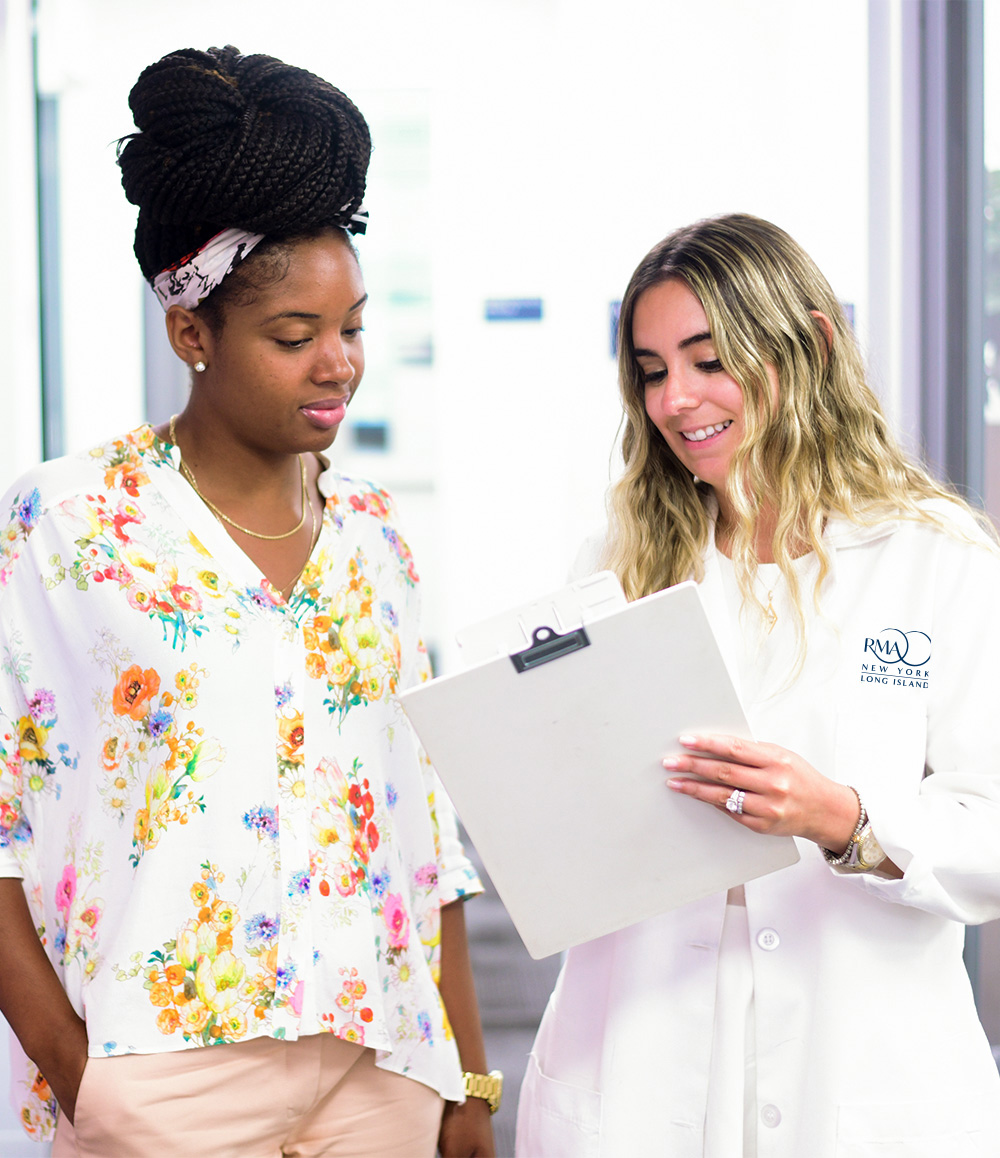 Why RMA of New York – Long Island: Egg Donor Conception
Since 1988, RMA of New York – Long Island has provided fertility patients throughout Nassau and Suffolk Counties with advanced, high-level fertility care, including egg donor conception. Our unique approach to infertility care is firmly rooted in creating an individualized experience for each patient, using the safest and most effective technologies available, all with the convenience of being a local, neighborhood practice. When you walk into one of our fertility clinics, you can expect to work with a compassionate team that is dedicated to guiding you along your family-building path.
Visit us at one of our six convenient locations on Long Island, or request a consultation and take the first step toward growing your family.
Get Started
It's never too early to learn about your fertility and reproductive options.
Have questions? We can help.
Patient-centric reproductive medicine is our specialty, and we look forward to answering any questions you may have.