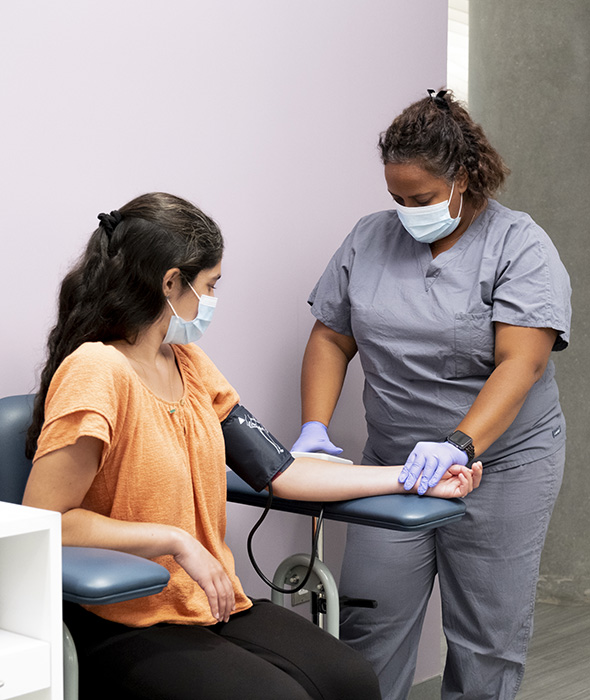 Coordinating Your Care
RMA of New York will coordinate care with physicians around the world to facilitate your treatment. Initial consultations can take place via telephone, Skype, WeChat, or FaceTime to review your medical records, explain your options, and create a treatment plan. In many cases, the initial fertility work-up, evaluation, and the beginning of some treatments can be started in your home country.
For patients traveling from outside of New York City, this added convenience can minimize expense and travel time. An IVF cycle may involve coming to New York for either one short visit to accommodate egg retrieval and embryo transfer, or two short visits when preimplantation genetic testing (PGT) of embryos necessitates a break between retrieval and transfer.
Get Started
It's never too early to learn about your fertility and reproductive options.
Have questions? We can help.
Patient-centric reproductive medicine is our specialty, and we look forward to answering any questions you may have.