Planning for your future, bring all your Egg Freezing questions with Dr. Dicken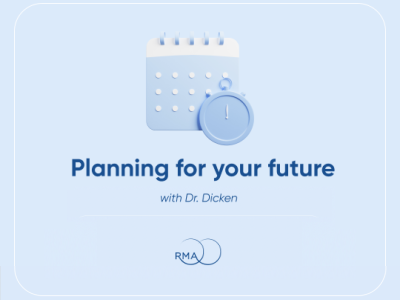 Planning for your future, bring all your Egg Freezing questions with Dr. Dicken
November 7, 2022, 12:00 PM - 03:00 PM
Online
The seminar is led by Dr. Cary Dicken, a board-certified Reproductive Endocrinologist, and Fertility Specialist. Dr. Dicken has extensive experience performing egg-freezing procedures and counseling women on their fertility options.
Thanks to the latest egg-freezing technologies, we can give women the opportunity to preserve their younger eggs until they are ready to conceive.
This information is typically provided via scheduled appointment with an RMA Long Island IVF fertility specialist. Be sure to join us for future events to access incredibly valuable information - for free!